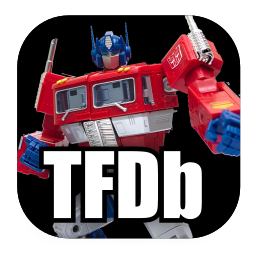 By the makers of Unicron.com.
Features:

* Post sightings at your local store (barcode & GPS enabled!)
* Write reviews & upload photos right from your mobile device
* Search our database of every Transformers toy ever made
* Discover resources & info for each toy, across a variety of fan sites!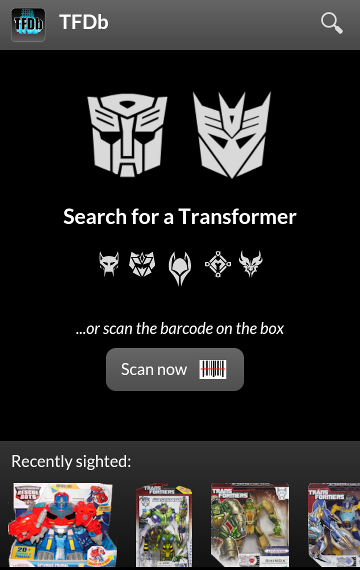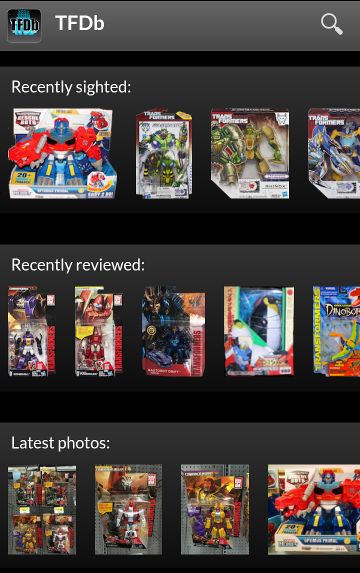 TFDb for Sightings:
User sightings is brought to the modern age, with TFDb. When you find a new toys at your local store, just open TFDb and scan the barcode on the box. Click "Post a sighting", and your GPS-enabled device will automatically detect your location, and you can share your sighting right from the toy aisle.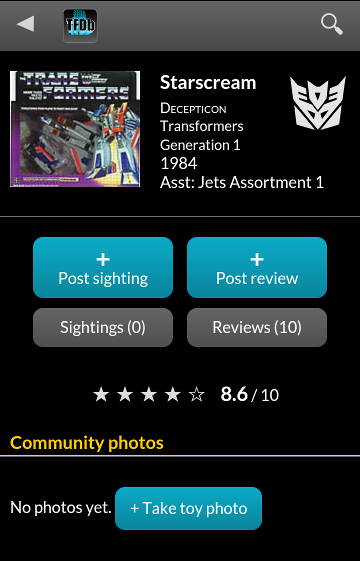 TFDb for User Reviews:
Not sure which new Transformer is for you? Just check out reviews from other users, right from the toy aisle. Contribute to the fandom with a 1-10 rating, and a short review.
TFDb for Community Photos:
View community photos for each toy right in the app. Also, you can take toy photos right from your tablet or phone, and share them with the collecting community!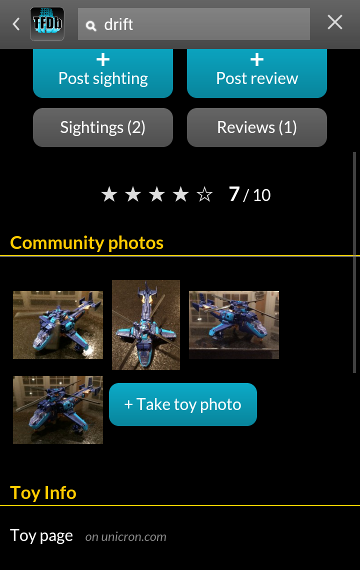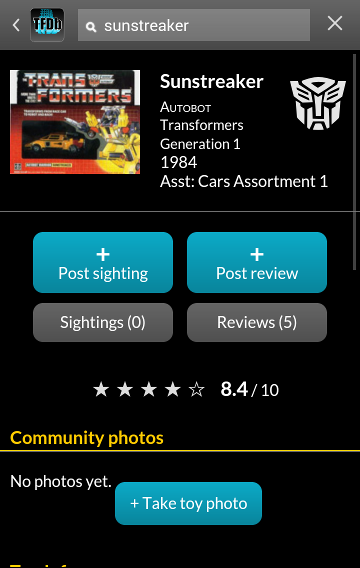 TFDb for Search:
Search our database of every Transformer toy from 1984 to present!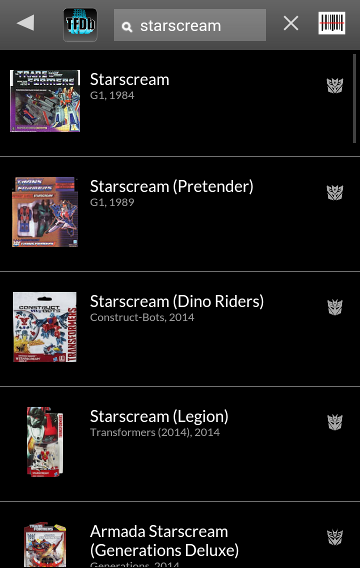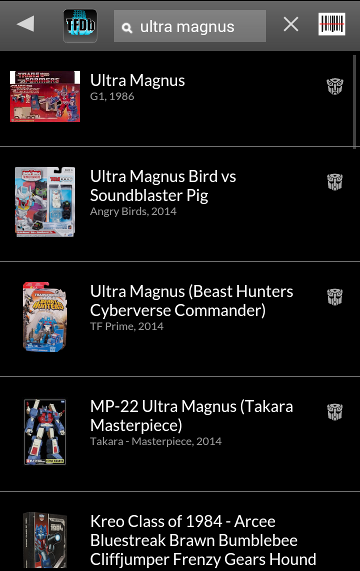 ...
TFDB by Unicron.com is avialable now for Android on the Play Store, and Apple/iOS in the App Store!